Tumbling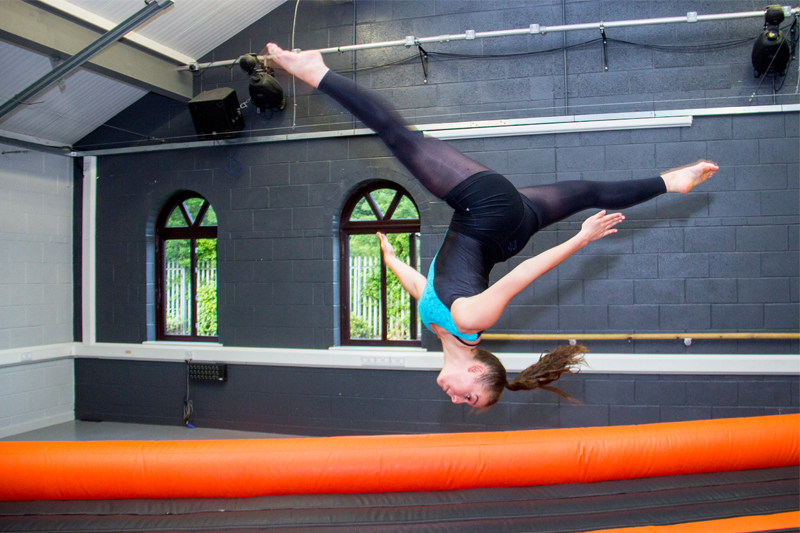 Tumbling is an acrobatic discipline that builds upon the skills learned and developed in artistic gymnastics, and combines them with skills that are typically performed on trampolines. This additional skill set allows dancers to be more versatile and also assist to improve overall coordination and strength.
Starbrite has its own tumble track, which is an inflatable track where pupils can learn and advance their tumbling skills in a safe and effective manner. This enables the student to be able to work and develop their aerial and tumbling skills without fear of injury.
It is essential that pupils undertaking this class have previous experience in gymnastics, or are currently partaking in an appropriate level of gymnastics class at Starbrite to ensure that they are physically and mentally prepared to progress to Tumbling as a discipline.
All students will be assessed on their suitability for this class on enquiry and may be recommended another gymnastics class if they are assessed to be not yet ready to tumble.