Theatre Make-Up Tutorial: Part 1 of 3
A Dancer's Life – Make Up for the Stage
The highlight of every student dancer's training is most definitely the numerous performances that inevitably follow all those hours of hard core training. After the frustration of hearing the phrase "one more time" several hundred times, you finally get to display the fruits of your hard labour to the adoring public. The excitement builds, and you get to the dressing room to get ready.
Every dancer at some point in their dance life experiences the excitement and fear of having to apply stage make-up for the first time. As a result, a number of rather important questions suddenly crop up; What do I need to use? How do I use it? How do I know it looks right?
Well, we have compiled this blog series of essential stage make-up basics for dance, so you can be confident that once you have applied your stage make-up, you will both feel and look like the star you are.
PART 1 - Essential make-up for your stage kit
Before you start applying your make-up, you need to know which essentials you should have in your make-up bag, and what it is that each of them do. This week's post includes a list of the essential make up every performer should have in their basic kit.
1 - Serum
Serum is a skincare product that helps to care for and maintain the hydration of your skin. It moisturises, although it is not intended to replace your moisturiser. Serum is made up of smaller particles which can get deep into your skin and deliver an array of active ingredients. Using a good serum after cleansing but before make up application will help with easier over make-up application.
2 - Primer
Primer does what it says on the tin, it primes the skin. Much like a paint primer prepares wood to accept paint, so skin primer prepares the skin for the application of make-up. The use of a good primer will ensure that your foundation goes on smoother and lasts for longer once it is applied.
3 - Foundation
Foundation is used as a base colour covering for your face. It helps to cover minor blemishes on the skin and gives your face a uniformity of colour. Depending on the choice of foundation colour, your skin may appear to have an altered tone compared to your own skin colour. Foundation ensures that under the glare of stage lighting, your skin looks clear and fresh. No dancer would ever step on stage without a good foundation, so make sure you spend time choosing the right one, it's essential.
4 - Discolouration & Blemish Concealer
Not everyone is lucky enough to be blessed with flat and clear skin all the time. As a dancer, you will inevitably have to go on stage at some point with a beast of a pimple or discoloured patches of skin caused by the sun or something else. This is where your blemish concealer will be a life saver, and you will be singing our praises for having it in your kit. It can get rid of pimples, dark circles, scars, and red patches of skin, and is the dancers' equivalent to a wand and spell book. Abracadabra!
5 - Concealer

Once you have covered any blemishes or marks with your blemish concealer, then having a standard concealer which works in tandem with your foundation will help to create a bright overall glow to your skin that will hold up against stage lighting, and maintain that fresh and flawless overall skin tone you are striving to achieve.
6 - Eye Shadow
Eye shadow is a coloured product that is used to accentuate your eyes, match and portrait the style of character or dance to the very back of the audience. Some productions will advise or dictate which colour you should use, but there are also numerous occasions where you will have free reign to choose the colour that best matches your character or dance. You should have a selection of three complementary colours for each style or character.
7 - Contour Palette

Your contour palette is used to highlight the structure of your face, providing depth and balance under the lights of the stage. It enhances the structural lines and provides subtle definition. It is another essential to your kit because otherwise your foundation and concealer alone will leave your face looking flat and undefined under intense lighting.
8 - Finishing Powder
Finishing Powder can be either a similar colour to your foundation or translucent. It is a fine powder that is used to blur any fine lines or wrinkles. It creates an overall matte look which avoids shine on your face but doesn't dull the colour of your previous efforts.
9 - Liquid Eye Liner (White)

This is one of stage make-up's best secrets to ensure that after all the effort applying your skin make-up, that your eyes don't look small and closed to the audience, particularly those further back in the auditorium. It creates the overall effect of greatly increased eye size. Make sure this is in your kit at all times!
10 - Liquid Eye Liner (Black)

This is pretty much a make-up staple both on and off stage. The fundamental purpose of the use of eyeliner is to accentuate the eye and create a fundamental part of your finished look. Liquid liner gives a really clear and crisp line which withstands hours of performing.
11 - Eyebrow Pencil
Eyebrow pencil is used to fill and define your brows so that they don't vanish under the stage lights. Thin eyebrows are out in the current climate and it important to ensure your eyebrows are defined and visible to create a natural, yet defined overall look.
12 - Mascara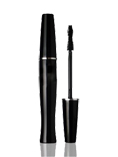 Gives your eyes that bambi look and helps to draw the audience into your eyes. It will help to darken, thicken, lengthen and define the eyelashes. Mascara will make your eyes radiate to the very back of the audience and ensure all eyes are on you.
So, now that you have all the ingredients to your stage kit you need to learn how to apply these amazing products. Check out part 2 of the blog series to see how these all work, and the best way to apply them.
For some useful make-up hints and tips, take a look at part 3.