Theatre Make-Up Tutorial: Part 3 of 3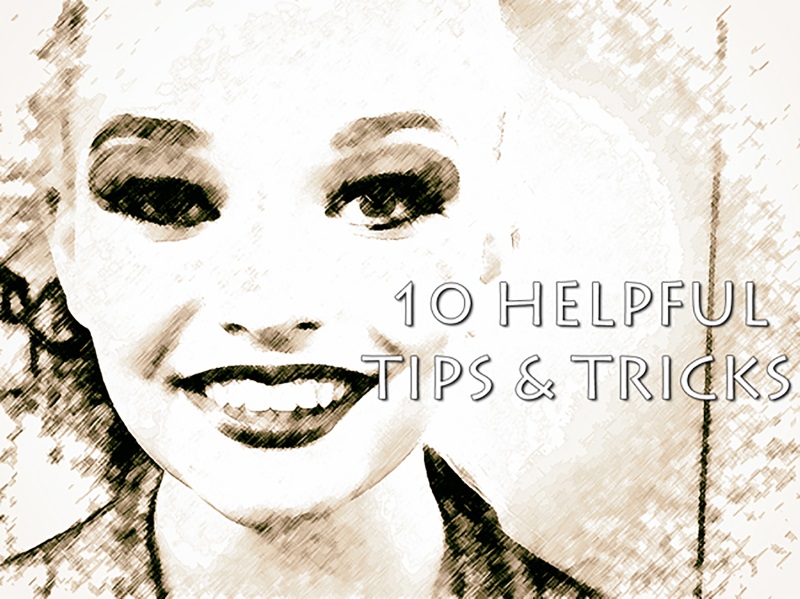 A Dancer's Life – Make Up for the Stage
By now you will (or should have) read part 1 and part 2 of our make-up series, and should have had some practice in applying your stage make-up. Remember to share it with us by using the hashtag #starbritemakeup on Twitter and Instagram.
In this part, we are going to give you a few handy hints and tips for helping to perfect your make-up look. Many people develop their own little secrets to successful make-up application over time, and if you have any to add to this list, then please let us know for future make-up posts.
Part 3 - 10 Tips & tricks for make-up application
1 - Spoons are your friend

Use a spoon when applying your mascara or eyeshadow, placing it under the lash to prevent the make-up spilling onto your skin. It also means you can apply a thicker coat more easily. You can also use the spoon as a stencil to create a winged eyeliner effect.
2 - Scotch tape your eyes

Use Scotch tape along the under and outer side of the eye when applying your eyeliner to get a crisp, clean line with no spillage.
3 - Stop your mascara clumping
Add a couple of eye drops to a new tube of mascara to stop it clumping over time, so that it lasts longer.
4 - Brush your lips
Use a dry toothbrush to exfoliate your lips before applying your make-up, as this will get them lipstick-ready.
5 - Warm eyelash curlers

If you curl your eyelashes, then warm the curlers with a hairdryer for 2-4 seconds before using them. This will help soften the lashes and give a more defined curl.
6 - Upcycle your mascara wands
Instead of throwing out your old mascara wands when they run out, wash them and keep them. They can then be used as eyebrow brushes. Spray a little hairspray on them before brushing your brows to ensure they keep the desired shape.
7 - The powder plump
Coat your eyelashes with a thin layer of powder between applying the layers of your mascara. This will help your eyelashes look thicker and fuller.
8 - Hair needs moisture too
If you have curly hair and are trying to create a sleek look, add a few drops of moisturiser to your gel whilst styling, to help smooth out your look.
9 - Save time and create a more translucent look
There is no doubt that applying make-up takes time, but to save some time and to create a more translucent overall effect, add your primer to a cream foundation to apply all at once. This will also allow for a longer lasting finish.
10 - Pencil can be liquid too
Although we recommend using liquid eyeliner, you may already have pencil liner in your kit and be on a budget. Turn your pencil liner into a liquid liner by warming the sharpened tip with a hair dryer before application. It will now apply as a liquid...BONUS!
Hopefully, these few little tips will help you to get the most out of your make-up. We will soon be uploading a video tutorial to accompany this series of make-up blogs, so keep your eyes on our facebook page to be kept up to date!
If you would like a reminder of the essential items you need in your make-up bag, then please refer to part one in our make-up tutorial series.
And if you would like some professional guidance on how to apply your make-up, then please refer to part two.